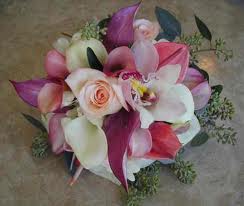 Kate's Trousseau
Old Deacon Brown started in life very poor. He married his wife, Susan, before the days of hoops, pads, etc. They had been happy in their married life and unto them was born a beautiful girl, whom they named Kate, who of course, when she grew up, fell in love. Her choice was a poor, but noble young man. The deacon and his wife had taught their child to choose for herself, but to do it wisely, and they were glad to see that she made choice of an estimable young man, their neighbor's son.
Now, Kate took a notion that she must have a great many articles for her marriage and make a fashionable show of dress during the honeymoon, and, as they lived at only a town, she wrote her father a note, requesting him to furnish her with a considerable amount to buy her outfit, and stated in it that she expected that she would have to send to the city to get all she needed, whereupon the old man made the following reply:
"Dearest Daughter: As you are my only daughter, I may call you dearest truly, for I love you very much. I have considered your note, and this is my reply: I am sorry to find you possessing a weakness of most of your sex; viz., that you think you should have a large outfit for your wedding and honeymoon. When I married your dear mother, she had but two calico dresses, and other things to fit, and she thought herself well off with them, and I really thought her, as I took her in her calico dress, the prettiest, sweetest girl in the land, and I have never thought otherwise. She has made me a dear, precious wife, and has been to me a helpmeet indeed. Now, my dear child, I will not refuse you what you ask, but my observation in life has convinced me that those girls who spend a heap of money to provide their outfits for marriage are generally sure to spend heaps of it afterwards, and that often they keep their husband's noses to the grinding-stone of misfortune and toil all their lives.
"A great many fine things for your wedding and its after incidents will make you no sweeter or prettier to your husband, and may make you a great deal dearer as to his pocket. If the man of your choice really loves you, as no doubt he does, it is not for what you have on, but for the quality of your person, head and heart; and as he is a man of sense, I have no doubt that he will think more of you when he finds that you have not made any great preparations for your marriage. There are many gentlemen in this country now worth their millions, whose wives, when they married, had no more than your mother. By this I do not mean that you should have no more; but your mother tells that you now have five neat everyday dresses, and four Sunday ones, and really they are a larger, finer, and better outfit than many millions of your sex are able to obtain.
"I make these suggestions for your consideration, but leave you to follow them or not, as your judgment may dictate, and to show you that this is the fact, I enclose you a draft for a thousand dollars, on my cashier, which you can use at your pleasure.
Affectionately yours
John Brown"
Kate did not hesitate as to her course of action. Her mother gave her a few dollars of her pocket money, and she bought only a simple, plain white dress, and appeared in it at the altar, with natural flowers and her own loveliness for adornment.
She drew the amount of the draft in gold, and one month to a day after her marriage, handed the amount to her husband, and accompanied the gift with these words:
"Dearest: I applied to my father for money to purchase what I supposed what I needed for my marriage, and he wrote me this letter (handing it to her husband), and enclosed in it the draft upon which I drew these thousand gold dollars, which I now present to you, as the money saved by a victory over a foolish fashion. Have I done wisely?"
"You have, my blessed wife, and are a thousand times nearer to me by your better judgment."
It is needless to add that the husband of Kate is now worth many millions, and in a delightful old age they often tell their friends and children of the thousand dollars as the foundation of it all.
HR July, 1871.