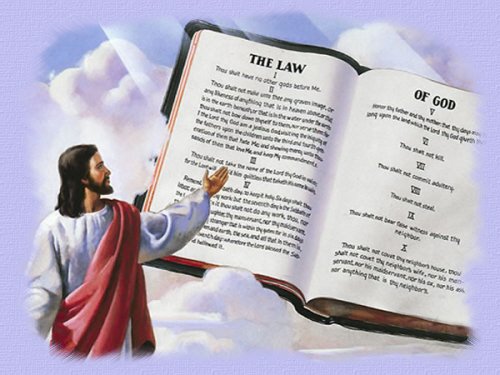 Riches Increase
"If Riches Increase,
Set Not Your Heart Upon Them"
The special system of tithing was founded upon a principle which is as enduring as the law of God. This system of tithing was a blessing to the Jews, else God would not have given it them. So also will it be a blessing to those who carry it out to the end of time.
Those churches who are the most systematic and liberal in sustaining the cause of God are the most prosperous spiritually. True liberality in the follower of Christ identifies his interest with that of his Master. If those who have means should realize that they are accountable to God for every dollar that they expend, their supposed wants would be much less. If conscience were alive, she would testify of needless appropriations to the gratification of appetite, of pride, vanity, and love of amusements, and would report the squandering of the Lord's money, which should have been devoted to His cause. Those who waste their Lord's goods will by and by have to give an account of their course to the Master.
If professed Christians would use less of their wealth in adorning the body and in beautifying their own houses, and would consume less in extravagant, health-destroying luxuries upon their tables, they could place much larger sums in the treasury of God. They would thus imitate their Redeemer, who left heaven, His riches, and His glory, and for our sakes became poor, that we might have eternal riches.
But many, when they begin to gather earthly riches, commence to calculate how long it will be before they can be in possession of a certain sum. In their anxiety to amass wealth for themselves they fail to become rich toward God. Their benevolence does not keep pace with their accumulation. As their passion for riches increases, their affections are bound up with their treasure. The increase of their property strengthens the eager desire for more, until some consider that their giving to the Lord a tenth is a severe and unjust tax.
Inspiration has said: "If riches increase, set not your heart upon them." Psalm 62:10. Many have said: "If I were as rich as such a one, I would multiply my gifts to the treasury of God. I would do nothing else with my wealth but use it for the advancement of the cause of God." God has tested some of these by giving them riches, but with the riches came the fiercer temptation, and their benevolence was far less than in the days of their poverty. A grasping desire for greater riches absorbed their minds and hearts, and they committed idolatry.
CCh 279