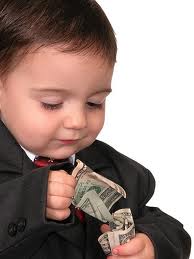 Gifts
Value Of Money
Our money has not been given us that we might honor and glorify ourselves. As faithful stewards we are to use it for the honor and glory of God. Some think that only a portion of their means is the Lord's. When they have set apart a portion for religious and charitable purposes, they regard the remainder as their own, to be used as they see fit. But in this they mistake. All we possess is the Lord's, and we are accountable to Him for the use we make of it. In the use of every penny it will be seen whether we love God supremely and our neighbor as ourselves.
Money has great value, because it can do great good. In the hands of God's children it is food for the hungry, drink for the thirsty, and clothing for the naked. It is a defense for the oppressed, and a means of help to the sick. But money is of no more value than sand, only as it is put to use in providing for the necessities of life, in blessing others, and advancing the cause of Christ.
Holiday Presents
The holidays are approaching. In view of this fact, it will be well to consider how much money is expended yearly in making presents to those who have no need of them. The habits of custom are so strong that to withhold gifts from our friends on these occasions would seem to us almost a neglect of them. But let us remember that our kind heavenly Benefactor has claims upon us far superior to those of any earthly friends. Shall we not, during the coming holidays, present our offerings to God? Even the children may participate in this work. Clothing and other useful articles may be given to the worthy poor, and thus a work may be done for the Master.
MYP 310, 311