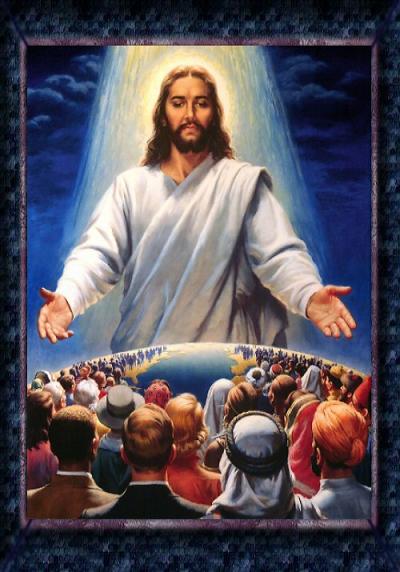 Voluntary Offerings
The Lord has made the diffusion of light and truth in the earth dependent on the voluntary efforts and offerings of those who have been partakers of the heavenly gifts. Comparatively few are called to travel as ministers or missionaries, but multitudes are to co-operate in spreading the truth with their means
Well, says one, the calls keep coming to give to the cause; I am weary of giving. Are you? Then let me ask: Are you weary of receiving from God's beneficent hand? Not until He ceases to bless you will you cease to be under bonds to return to Him the portion He claims. He blesses you that it may be in your power to bless others. When you are weary of receiving, then you may say: I am weary of so many calls to give. God reserves to Himself a portion of all that we receive. When this is returned to Him, the remaining portion is blessed, but when it is withheld, the whole is sooner or later cursed. God's claim is first; every other is secondary.
Tithing Is Ordained by God
Voluntary offerings and the tithe constitute the revenue of the gospel. Of the means which is entrusted to man, God claims a certain portion—a tithe.
All should remember that God's claims upon us underlie every other claim. He gives to us bountifully, and the contract which He has made with man is that a tenth of his possessions shall be returned to God. The Lord graciously entrusts to His stewards His treasures, but of the tenth He says: This is Mine. Just in proportion as God has given His property to man, so man is to return to God a faithful tithe of all his substance. This distinct arrangement was made by Jesus Christ Himself.
The truth for this time must be carried into the dark corners of the earth, and this work may begin at home. The followers of Christ should not live selfish lives; but, imbued with the Spirit of Christ, they should work in harmony with Him.
The great work which Jesus announced that He came to do was entrusted to His followers upon the earth. He has given His people a plan for raising sums sufficient to make the enterprise self-sustaining. God's plan in the tithing system is beautiful in its simplicity and equality. All may take hold of it in faith and courage, for it is divine in its origin. In it are combined simplicity and utility, and it does not require depth of learning to understand and execute it. All may feel that they can act a part in carrying forward the precious work of salvation. Every man, woman, and youth may become a treasurer for the Lord and may be an agent to meet the demands upon the treasury. Says the apostle: "Let every one of you lay by him in store, as God hath prospered him."1 Corinthians 16:2.
Great objects are accomplished by this system. If one and all would accept it, each would be made a vigilant and faithful treasurer for God, and there would be no want of means with which to carry forward the great work of sounding the last message of warning to the world. The treasury will be full if all adopt this system, and the contributors will not be left the poorer. Through every investment made they will become more wedded to the cause of present truth. They will be "laying up in store for themselves a good foundation against the time to come, that they may lay hold on eternal life." 1 Timothy 6:19.
As the persevering, systematic workers see that the tendency of their benevolent efforts is to nourish love to God and their fellow men, and that their personal efforts are extending their sphere of usefulness, they will realize that it is a great blessing to be co-workers with Christ. The Christian church, as a general thing, are disowning the claims of God upon them to give alms of the things which they possess to support the warfare against the moral darkness which is flooding the world. Never can the work of God advance as it should until the followers of Christ become active, zealous workers.
CCh 273, 274